GBG Day – Google Business Group: GDayX and Women on the Web Speaker
See on Scoop.it – Social Media Recommendations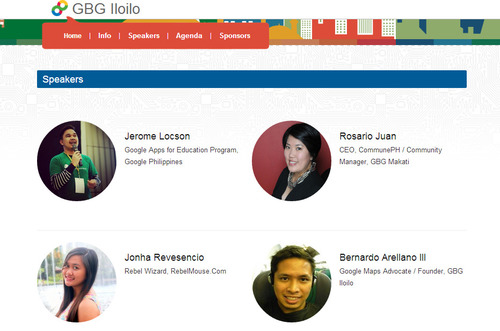 Jonha Revesencio, Digital Marketer and Social Media Specialist, spoke at the GDaysIloilo.
GBG Iloilo is a community of business owners and professionals who are passionate that gather to share knowledge about internet technologies for business success. It is initiated and supported, but is independent of Google Inc.
Women on the Web is a global series of meetups, events, speakers, and trainings aiming to empower women around the globe to start and grow their businesses using technology focused for all women entrepreneurs and professionals.
Find more info about the event at: http://gbgiloilo.org/gdayiloilo/
See on gbgiloilo.org