The UK Dating Marketing [INFOGRAPHIC]
See on Scoop.it – Awesome Infographics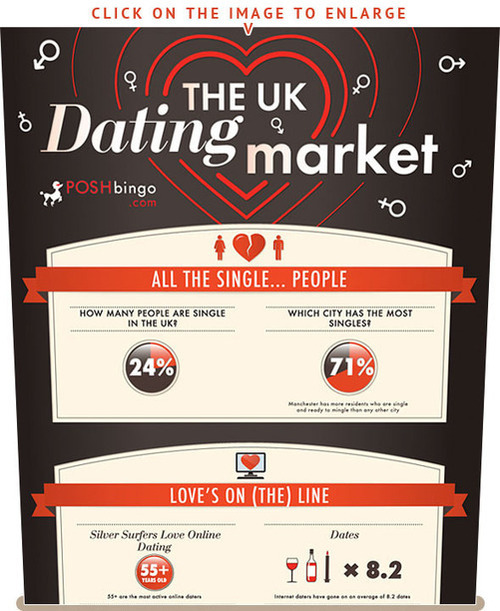 It seems that the first thing to establish when you are making that all important initial contact over the internet is whether your potential partner is partial to a few "Porky Pies" and we don't mean the meaty variety, as 58% of people questioned said that they had been victims of dating dishonesty.
The funny thing about the general dating scene is the disparity between what a woman is expecting from her man and what he thinks the new lady in his life is actually looking for. Most Men worry when they think that they are starting to look like their Dad and are becoming a bit folically challenged but they needn't really bother with the expensive hair loss treatments as a staggering 88% of women don't mind baldness. It gets better for the blokes when they hear that 91% of women prefer the "Imperfect" look.
If only someone could tell these poor worried men not to worry so much as sadly 69% of males don't think they are attractive enough to get a date!
What do the Men look for in their women? Well Ladies there is good news and bad news coming your way. The good news is that 67% of men don't mind if their dating partner is a little overweight, enjoys a glass of wine and has a sweet tooth , the bad news ? 91% of men would prefer their women to have a high sex drive!
See on www.poshbingo.co.uk